Our Mission with Nikken's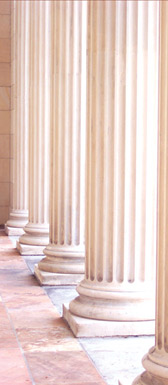 BALANCE: OLD WORLD PHILOSOPHY, NEW WORLD TECHNOLOGY.

Nikken has been the world leader in wellness ever since they pioneered the concept in 1975. From the very beginning, it has been a different kind of company. As ex-professional athletes ourselves, my husband Joseph and I, have decided to contribute to the maintenance of general health for all. We are committed whistleblowers for such a cause "et pour cause". We consider that too many of our governments, FDA members included, health specialists, doctors and corporations have denied the simple truth about health and sicknesses and ways to treat these pathologies being cancers, arthritis, aids, multiple sclerosis, colds, infections, etc. We encourage the global solution presented by Nikken's company because it is just amazing and their products have not been beaten on any markets according to our high standards. They do the tour of your home!

Nikken was created to offer people everywhere in the world an improved way of living in a healthy green environment. This is made possible through an idea known as total wellness. Instead of following the traditional approach of Western medicine that concentrates on curing disease, wellness emphasizes prevention, avoiding illness rather than curing it.

Today a global wellness company, Nikken allows people around the world to enjoy a healthy, balanced life.

Therefore, we are joining our efforts in communicating the "Art of wellbeing" to all and to offer all of Nikken's line of products for you, your family and your home.
Marie-France Lamoureux and Joseph Bulhoes
http://www.nikken.com/artofwellbeing

THE COMPANY

As one of the first wellness companies ever established, Nikken has been at the forefront of the rapidly expanding $200-billion global wellness industry for over 30 years. The aim of the company is not only to sell quality products but also to offer people worldwide an improved way of living.

Established in 1975 by founder Isamu Masuda, Nikken is recognized worldwide as a world leader in wellness. Committed to scientific research and development, Nikken is known for its innovative products that combine science, nature and advanced technology. The company's exclusive line of total wellness products has earned a reputation for delivering results that people can see — and feel.

Nikken has an impressive track record of more than three decades of success and stable growth.

* 30+ years in business
* Millions of satisfied customers globally
* 35+ countries and counting

Our modern societies problems in Canada and in the USA:

An environment that is a source of constant stresses and challenges:
Too much to do, not enough time
Physical hazards — air and water pollution and food pollution with all sorts of chemicals and MSG
Poor nutrition that leads to obesity and health problems
Lack of quality sleep
Lack of exercise
These problems even exist in our homes — in many cases much worse than in the outside world!

Part of the solution

We support the idea of a Nikken wellness home - like ours - for the good health of all your family by maintaining balance in the major aspects of living: performance & rejuvenation, healing cures, environment and lifestyle. This balance will provide you with:
Better sleep, increased comfort, easing tension and stress
Cleaner, more healthy air and water in the home
A natural approach to nutrition with superpower food, weight management and fitness
Marie-France Lamoureux and Joseph Bulhoes
Silver Consultants
You can view all Nikken's complete line and information at:

www.nikken.com/artofwellbeing