Lynn Owen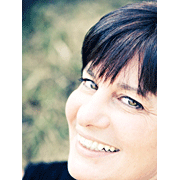 Lynn's artistic skill has been shaped over the years by a range of influences, beginning with her grandfather, who offered his knee as the first easel for her sketchpad. From loving coaches such as this, through demanding instructors in commercial and fine art programs, she was encouraged to experiment with various mediums and discover her potential for creating unique work.

Lynn's influences have also come from some unusual places. Growing up in numerous Northern Ontario mining towns, offering extremely minimalist environments for inspiration - often surrounded only by rocky and barren landscapes - Lynn's eye for texture and ability to find inspiration within commonplace objects was honed. This continues to be evident in her work decades later. Lynn has experimented with many mediums over the years, most recently embracing the infinite possibilities of combining mixed media and acrylic.

"I aspire to expose the character and spirit of the subject matter – and attempt to bring a new insight and sensitivity to it. Ultimately, I strive to produce work that is unexpected, thoughtful and invigorating".
************************
Résumé
Year of Birth: 1962
Place of Birth: Cochenour, Ontario
STUDIES
1996-2002 Ottawa School of Art – Various programs
1981-82 Cambrian College – Commercial Arts
SOLO EXHIBITIONS
2010 Gallery 3, Ottawa, ON
2009 Le Loft, Gatineau, QC
2007 Trio Lounge, Ottawa, ON
2006 Trio Lounge, Ottawa, ON
GROUP EXHIBITIONS
2008-2011 Lamoureux Ritzenhoff Gallery, Montréal, Québec
2011 FAD, Kingston, ON
2009-2010 Fine Art & Design, Bloomfield, ON
2009 Rothwell Gallery, Ottawa, ON
2008 Covent Garden Fine Art Gallery, Wellington, ON
2008 Cortile Gallery, Provincetown, MA
2008 Leonardo Gallery, Toronto, ON
2008 Trees Gallery, Mahone Bay, NS
2008 Art Plus Gallery, Belleville, ON
2008 Green Goose Gallery, Uxbridge, ON
2008 Best of the West Group Show, Cube Gallery, Ottawa, ON
2008 The Grange Estate Winery, Hillier, ON
2008 Funktional Art & Design, Bloomfield, ON
2007-2008 Prince Edward County Studio & Gallery Tour
2006-2008 RedEye Gallery, Toronto, ON
2007 Elements Group Show-Covent Garden Fine Art Gallery, Wellington, ON
2007 Fantasies-Covent Garden Fine Art Gallery, Wellington, ON
2007 Testostrogen-Covent Garden Fine Art Gallery, Wellington, ON
2007 The County and the Capital Group Show- Snapdragon Gallery, Ottawa, ON
2006 Stasis Group Show- Cube Gallery, Ottawa, ON
2006 Group Show- Trias Gallery, Toronto, ON
2006 Group Show- ACA Gallery, Toronto, ON
2006 Parla Group Show- Covent Garden Fine Art Gallery, Wellington, ON
2005-2007 Great Big Smalls Show- Cube Gallery, ON (November – December)
2005-2007 West End Studio Tour- Ottawa, ON (September)
2005 Inaugural Show-Cube Gallery, Ottawa, ON
PROFESSIONAL EXPERIENCES
2010 Moonroom - permanent installation - Ottawa, ON
2005-2007 "Wet Paint @ Work" Corporate Team Building through Art Instruction
1984-1990 Owner/Operator of Graphic Design Business "All Night Graphics"
DONATIONS
2006-2007 Champions for Children Holiday Gift Program
2006 Candlelighters Silent Auction
2005 Children's Wish Foundation Gala
2004 United Way Campaign