Geneviève Pratte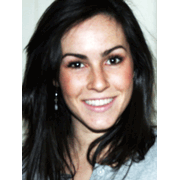 My work is intended to be a way to illustrate or to question certain visions and practices we have or make of our Earth. While interested in the ecological impact that may hide behind an artistic practice promoting collaboration with nature, I use methods ranging from criticism to the use of natural materials for contemplative purposes. often takes shape with the use of natural elements in my work.

Whether in sculpture or in painting, my artwork seeks to highlight a personal conception of nature; collaboration or a close interconnection with it. I believe that Art can play a role in creating new links between humanity and the ecosystem.

For me, to add a feeling of hope to my artistic research can bring more. It's even to take a strategic position. My approach is based on the fact that one must believe in the possibility of self renewal; that one must remain optimistic for the future, where society moves towards overall stability. As an artist, I wish to create links between the contemplative aspect of art and that, more critical, of society, in an optimistic and sometimes humoristic way.

I would like to inspire and uphold the need for change into a world that supports its people, that questions its way of life and regenerates its environment in the quest for improved ethics and philosophy.
Geneviève Pratte
***************************************
Résumé
Place of birth: Gatineau
Year of birth: 1984
STUDIES
2008- 2010 Master in Visual Arts, University of Ottawa, Ottawa ON
2003- 2006 Bachelor of art and design - concentration visual arts – University of Quebec in Outaouais, QC
2001-2003 College studies in Arts, Outaouais College, QC
1990-2006 Classical ballet, Adagio Ballet School, QC
SOLO EXHIBITIONS
2007 Exhibition ''Amalgame'', Casino of Lac-Lemay, QC
2007 Exhibition ''Prémices'', Artists Center: Axe Néo 7, QC
2007 Café Aux 4 Jeudis, QC
MAIN GROUP EXHIBITIONS
2007-2011 Lamoureux Ritzenhoff Gallery, Montréal, Québec
2010 Axe Neo 7 Gallery, Hull, Gatineau, Québec
2010 Donald Browne Gallery, "Vestiges", Montréal, Québec
2008 115 Gallery, "A dirty dozen", University of Ottawa, Ottawa, Ontario
2008 115 Gallery, "Prélude", University of Ottawa, Ottawa, Ontario
2008 Center of Exhibition Art-Image, Émergence, Gatineau, QC
2008 L'Imagier Exhibition Center, Aylmer, QC
2006 Jacques Auger Cultural Center, teachers exhibition, Gatineau, QC
2006 Exhibition within the seminar of Jacques Salomé, Gatineau, QC
2006 Exhibition: Live Art, Aylmer - Winner of the Public Choice Award and Prize of Excellency, QC
2006 University of Quebec in Outaouais Gallery, graduates exhibition, QC
2005 University of Quebec in Outaouais Gallery, «Compress Art», miniature art exhibition, QC
2005 University of Quebec in Outaouais Gallery, «8 Clos», students exhibition
2003 Outaouais College, «Exhibition mise à nu»
PROFESSIONAL EXPERIENCES
2006-2009 Art teacher for children 4 to 7 years old, Gatineau city, QC
2006-2009 Art teacher for children 12 to 17 years old, Gatineau city, QC
2006-2008 Art Consultant for children while on school visits at the gallery, Art Image Exhibition Center, Gatineau's House of Culture, QC
2007 French teacher, Government of Canada, Catalyst School of Languages, QC
2006 Dance teacher, Animation Mandragore, QC
2005-2006 Teacher's assistant in sculpture, University of Quebec in Outaouais, QC
PRIZES
2010 Honorable Mention for the text of the Master degree - University of Ottawa, ON
2010 Scholarship from University of Ottawa for excelling at the Master degree, ON
2006 Public Choice Award and Prize of Excellency - Exhibition: Live Art, Aylmer, QC
DONATIONS
2006-2011 Gift of a work of art for the ski event Centre hospitalier des vallées de l'Outaouais, ON
2007-2008 Giff of a work for the auction of the Alzheimer Society of Outaouais Québécois, ON
BIBLIOGRAPHY
2010 Parcours art et art de vivre, no. 69, publication of the work "Les Éboulements" under the article "Galerie Lamoureux Ritzenhoff, les 10 ans", p. 95
2008 "La Chaussure dans tous ses états", Revue de Gatineau (Info 07), July 17
2007 Interview for the Tele-journal Ottawa Gatineau, Radio-Canada (CBC)
2007 Interview for CBC television in French (Radio-Canada) and at TVA
2007 Interview for the CBC radio in French (Radio-Canada) – Exhibition "Prémices
2007 Publication of "Prémices 2007", Artists Center Axe Néo 7
2007 Human Being on the Planet, Le Droit newspaper, Ottawa, July 14-15
2007 Quand l'artiste se fait multidisciplinaire et amalgame, Revue of Gatineau, July
2006 Press Release, City of Gatineau, December 5
2006 Graduates Catalogue made at ÉMI, edited by University of Quebec in Outaouais